Are you feeling it's time for a life-style shift?
We have been a married Realtor team since 1999, and have built a thriving real estate business in the Southeast Valley.  We believe we have set the standard for customer service and communication and we strive to come from contribution at all times.
One of the biggest assets we bring to a client is our different perspectives.  Ron sees things one way and I may offer another viewpoint.  We think that makes us better negotiators.  We're good at developing alternatives because we bring different ideas to the table.  Not many married couples choose to work together, but it works very well for us and our clients.  They get two for the price of one!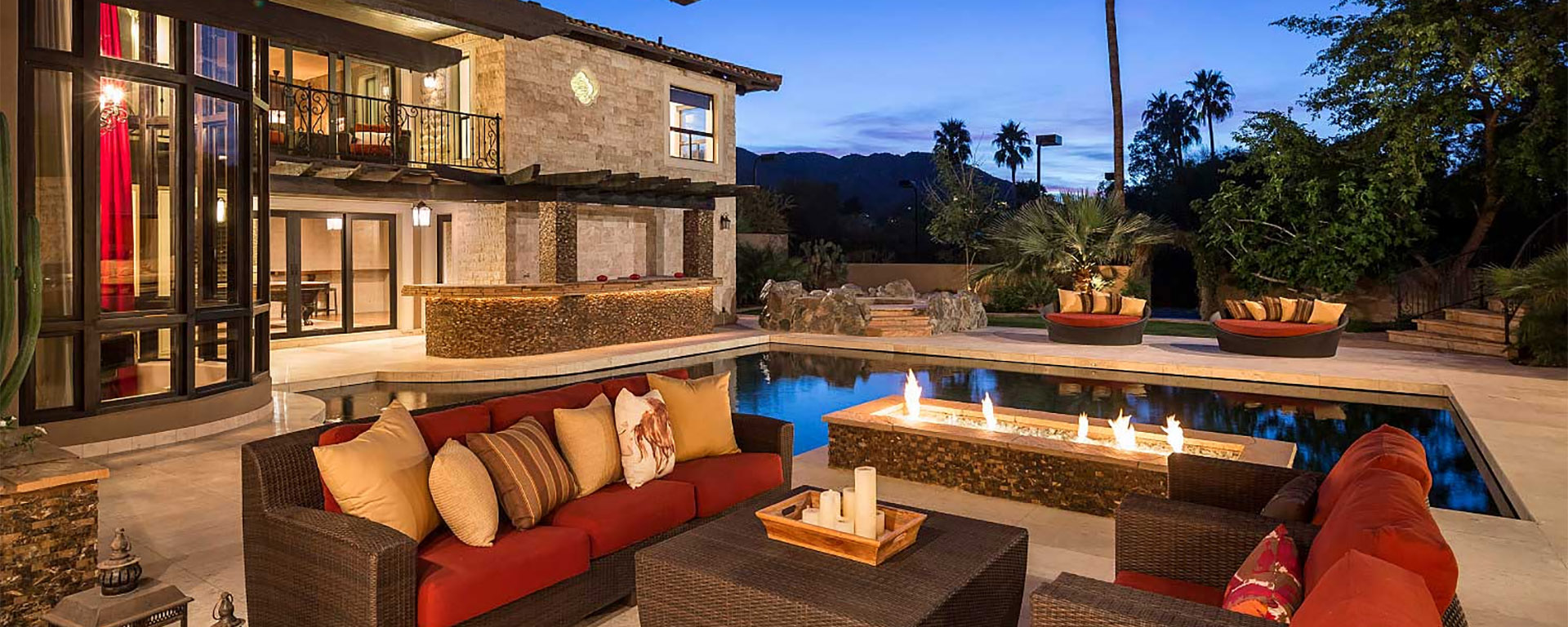 The thought of selling your home is typically initially very daunting!  Saying "good-bye" to a longtime home and neighborhood in order to "right-size" and choose the right home for the next chapter in your life can feel overwhelming, not to mention the thought of de-cluttering and preparing your home for marketing.
Then you're tasked with finding a simpler home that still lives up to your standards at the same time. Throughout the process, there are numerous steps involved and crucial timelines to be met.
You know you can't tackle this alone, but finding the right help isn't always easy.
Without a tried-and-true plan and highly qualified advisors, you risk losing out on your hard-earned equity and prolonging your move.
There's a lot at stake and it's important to have knowledgeable professionals helping you navigate the process with ease.
That's where we come in.
With over 20 years of experience designing custom strategies to help our clients "right-size", we've mastered the art of getting our clients the results they deserve without the stress they don't need.
Our expertise lies in critical thinking, timely communication, and step-by-step guidance throughout the entire process. By providing you with the information you need, we give you the confidence to make the best decisions for your home, your finances, and your future.  Because we consistently deliver the results our clients deserve, they've trusted us with sales of over $200 million. 
Give us a call for your 15-minute Initial Consultation.

Tell us about your goals, your timeline, and ask us any questions you have. We'll briefly discuss how we work with our clients and if it is the right fit, we'll discuss how to get started.
To your success!
Ron and Coleen Tompkins
THE TOMPKINS TEAM - $200M+ SOLD IN THE GREATER PHOENIX AREA